The second Best of EASL Day at 7th International Tehran Hepatitis Conference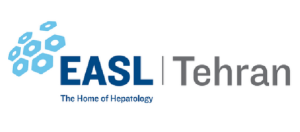 In a close collaboration between Iran Hepatitis Network (IHN) and European Association for the Study of the Liver (EASL), the first day of the 7th Tehran Hepatitis Conference (THC7) will be dedicated to the lectures of scientific leaders of hepatology from Europe and Iran. The second Best of EASL day at THC7 will take place on 6th September, 2017 with an interesting and comprehensive scientific program concentrated on viral hepatitis and other liver diseases. The guests from EASL will present the new findings in hepatology and the Iranian distinguished speakers will present their experience on management of liver diseases in Iran. We take great pleasure to invite you to participate in the Best of EASL day at THC7 which intends to promote the knowledge of hepatology in Iran and the region.
The detailed program will be announced at this website soon.
Best Regards,
Dr. Heidar Sharafi,
Scientific Manager of THC7