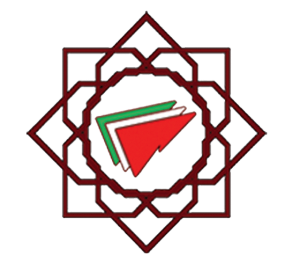 ABOUT INTERNATIONAL TEHRAN HEPATITIS CONFERENCE (THC)
Tehran Hepatitis Conference will present the latest topics and the 'cutting edge' of the field of hepatitis to a large audience of specialists, active in gastroenterology and/or hepatology, particularly those involved in basic research and in the clinical care of patients with liver disease. This conference has been held for 6 times and the 7th will be held at 2017. The conference will be concentrated on burden of the viral hepatitis in Iran and region, treatments of viral hepatitis, elimination of HCV, diagnosing and management of liver disease. THC7 will have more specialized lectures on fatty liver disease, autoimmune hepatitis, hepatocellular carcinoma and liver transplantation as well.
CONFERENCE DATE
6-8 September 2017 in Tehran
10 September 2017 in Shiraz and Birjand
OFFICIAL CONFERENCE LANGUAGE
English and Persian
REGISTRATION
You can register through the official website of THC7 at www.thc7. ir.
REGISTRATION FEES
The registration fees will be charged as on desk. The fees are 200 USD.
*Regular fee includes conference materials, lunches, breaks, as well as entrance to exhibition.
*The scholars with accepted abstract/s in THC7, are registered as free of charge.
ABSTRACT SUBMISSION
Abstract submission has been started at 4 February 2017 through the official website of THC7 at www.thc7.ir. After closing abstract submission, all abstracts will be peer-reviewed and the results will be sent to the submitting author. The accepted abstracts will be presented in THC7 as oral presentation or poster presentation. Abstracts must present the results of a study covering the liver diseases in human otherwise it will not be sent out for peer-review. The word count of each abstract should not be more than 350 words. More requirements for preparation of abstracts are available at the website of THC7.
WORKSHOPS AND SATELLITE SYMPOSIA
Workshops and satellite symposia are the featured parts of THC7 interactive scientific program. The workshops and satellite symposia of THC7 will be announced through the website of THC7.
THE BEST OF EASL AT 7th TEHRAN HEPATITIS CONFERENCE
We are honored to announce the collaboration between Iran Hepatitis Network (IHN) and European Association for the Study of the Liver (EASL) in the context of 7th Tehran Hepatitis Conference (THC7) for the second time. The first day of the 7th Tehran Hepatitis Conference (THC7) will be dedicated to the lectures of scientific leaders of hepatology from Europe and Iran. The Best of EASL day at THC7 will take place 6 September, 2017 with an interesting and comprehensive scientific program concentrated on viral hepatitis and other liver diseases. The guests from EASL will present the new findings in hepatology and the Iranian distinguished speakers will present their experience on management of liver diseases in Iran. We take great pleasure to invite you to participate in the Best of EASL day at THC7 which intends to promote the knowledge of hepatology in Iran and the region.
Sincerely Yours,
Khashayar Hesamizadeh,
Executive Manager of THC7
Email: executive@thc7.ir; kh.hesamizadeh@gmail.com